I had the opportunity to visit the Spanish capital city of Catalonia last year in the beginning of October. I had seen my friends' photos and I was intrigued by this beautiful capital. Its rich architectural heritage is known worldwide and even though I had researched numerous points of interest prior to arriving to this city, I was specifically interested to see the intricate projects designed by Gaudí.
Antoni Gaudí was a Spanish Catalan architect, known mainly for his unique (many say eccentric) projects. I say projects because Gaudí isn't only known for designing buildings. In fact, Gaudí kicked off his career designing and working on furniture. A number of these beautiful artifacts can be seen in the local National Museum in Barcelona.
Many people are not aware that the designs such as the Sagrada Família were indeed started in his final years. After visiting the Museu Nacional d'Art de Catalunya, I found out that Gaudí was actually intrigued by numerous design styles throughout his life time. In fact, he is known for working on three specific types of projects: 1. Projects focusing on the Orient or East Asia; 2. Projects focusing on Gothic style architecture and art; and Gaudí's personal favourite and perfected style – 3. the Naturalist period.
Needless to say, Gaudí's works have been identified as World Heritage and with reference to the UNESCO's website "Seven properties built by the architect Antoni Gaudí (1852–1926) in or near Barcelona testify to Gaudí's exceptional creative contribution to the development of architecture and building technology in the late 19th and early 20th centuries. These monuments represent an eclectic, as well as a very personal, style which was given free reign in the design of gardens, sculpture and all decorative arts, as well as architecture. The seven buildings are: Parque Güell; Palacio Güell; Casa Mila; Casa Vicens; Gaudí's work on the Nativity façade and Crypt of La Sagrada Familia; Casa Batlló; Crypt in Colonia Güell."
If you have time to visit them all, consider yourself lucky and fit them into your itinerary. If however you're planning a trip to Barcelona and time is an issue, the following places are a must-see:
La Sagrada Familia
Visiting Barcelona just to see this incredible construction is worth the trouble. If you are into architecture, look no further. La Sagrada Família is the most famous of Gaudí's projects. This Catholic church is still under construction and it is estimated to be finished around 2028. There are numerous characteristics that will leave you in awe, three of them being the façades. You enter the church through the Nativity façade which depicts the scene of the birth of Jesus. The Passion façade, which resembles skeleton bones, is dedicated to the "Passion of Christ" and his suffering during his crucifixion. The third façade is known as the Glory façade and it is going to be the largest and possibly the most magnificent out of the the three. Works are currently ongoing and this façade aims to be the entry point through the central nave. This façade will be dedicated to the Celestial Glory of Jesus.
While the outside is incredible, wait till you get inside. I bet that from an architecture point of view you have never seen something so beautiful and intricate. There's a story behind ever little detail and I suggest that you do pick the entrance package that includes the audio guide.
My personal (ticket) recommendation: Go for the Top Views ticket which includes a ticket to the Sagrada Família, an audio guide which you can control and listen to as you walk through the complex and a visit to one of the towers. I went up the Tower on the Nativity façade. A ticket which covers all these requirements is generally around €29. A basic entry ticket (which does not include a guide, audio guide or a tower visit) will cost around €15. Group tickets and School tickets are also available. The most important thing to do is to book ahead of time. You may do so from here.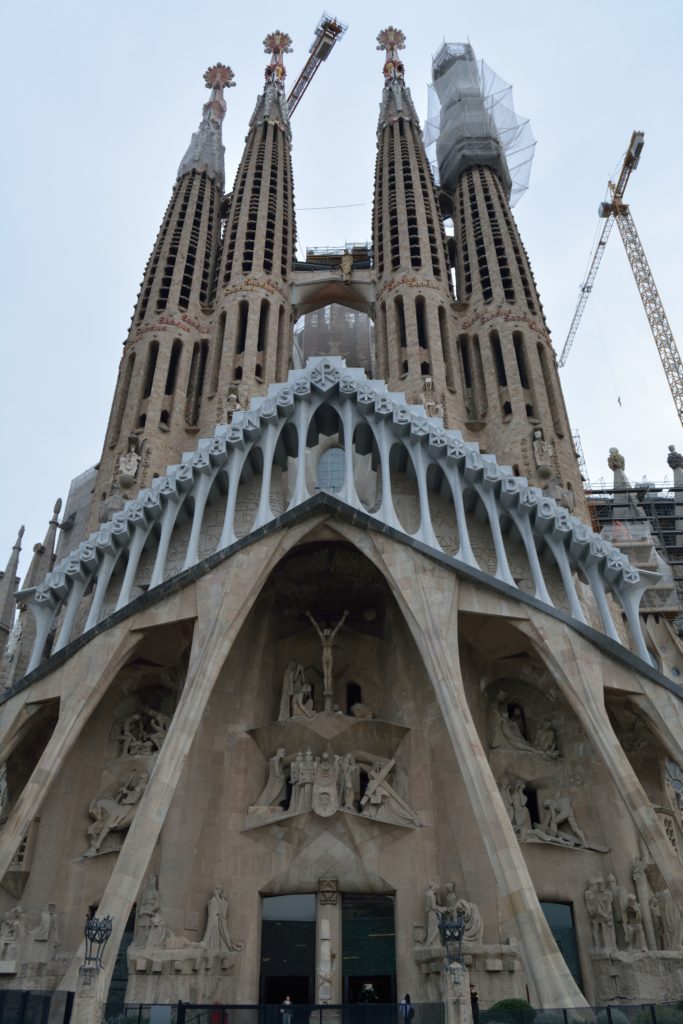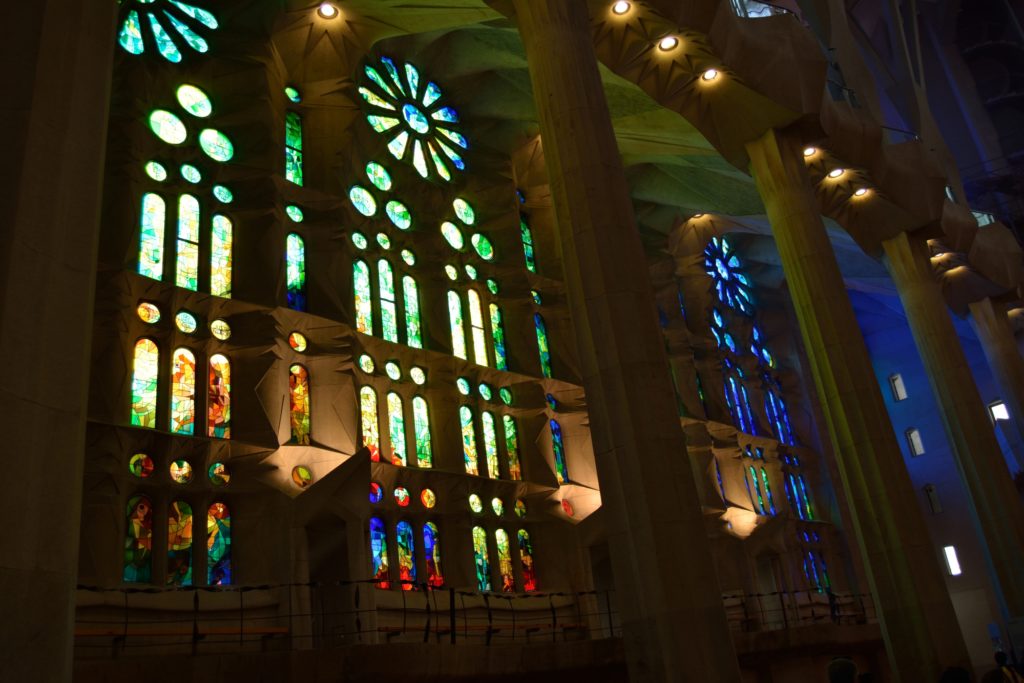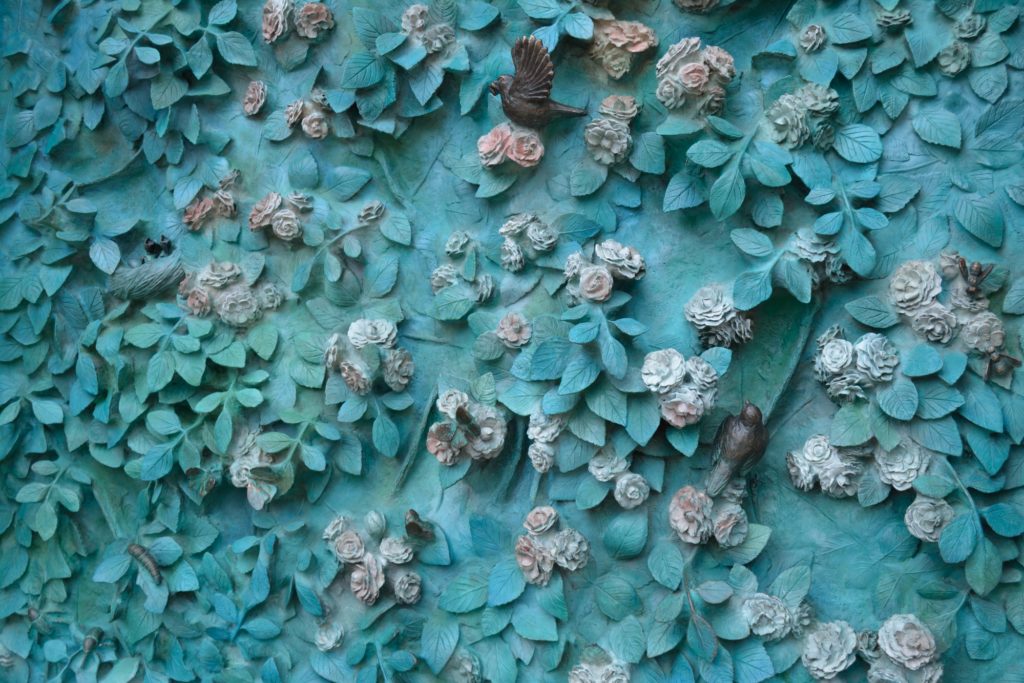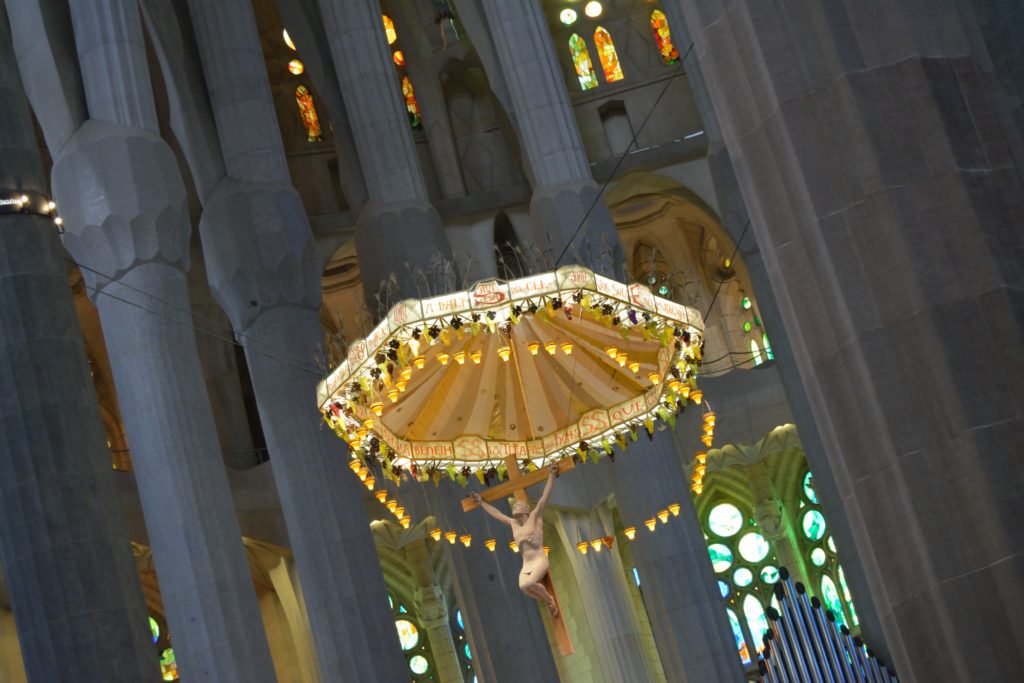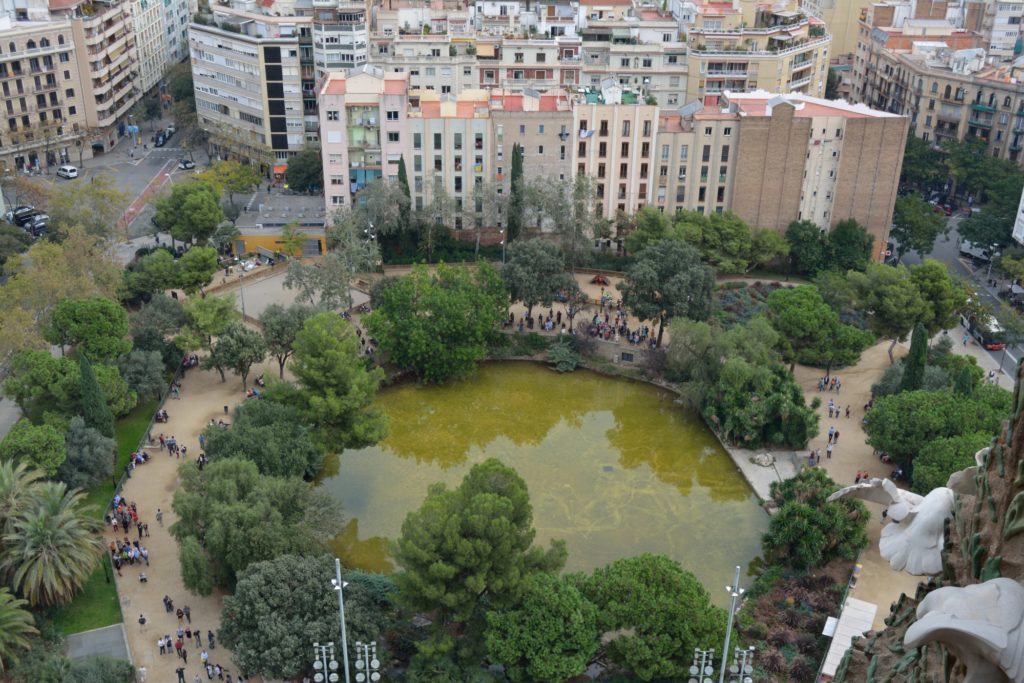 Parque Güell
Located on Carmel Hill, this public park is basically a large garden which includes a museum and a few buildings conceived and designed by Gaudí. The Casa del Guarda (Caretaker's House) which may be found at the Carrer d'Olot entrance will probably be your first stop. I recommend that you go inside and follow the small exhibition which will allow you to understand how the three floors correspond to Barcelona's three standpoints – the House, the Park and the City. Laie Park Güell Shop is a tiny shop/bookstore that specialises in Gaudí's works in modernism. This may be a good time to buy a few souvenirs for home. Apart from these buildings and a restaurant inside the park, you will also get the opportunity to see some amazing stone structures, mosaic seating, a great panoramic view and the famous Gaudí lizard which is also covered in mosaic. There are three main entrances into the park. The main entrance is next to Casa del Guarda and it is usually the point where a taxi will drop you off. The second is next to the main ticket booth and the coach parking lot. Buses or coaches generally drop you off here. If you decide to catch a train you will have to stop at Lesseps or Vallarca station – be aware that if you decide to walk it, there's a pretty strenuous walk uphill.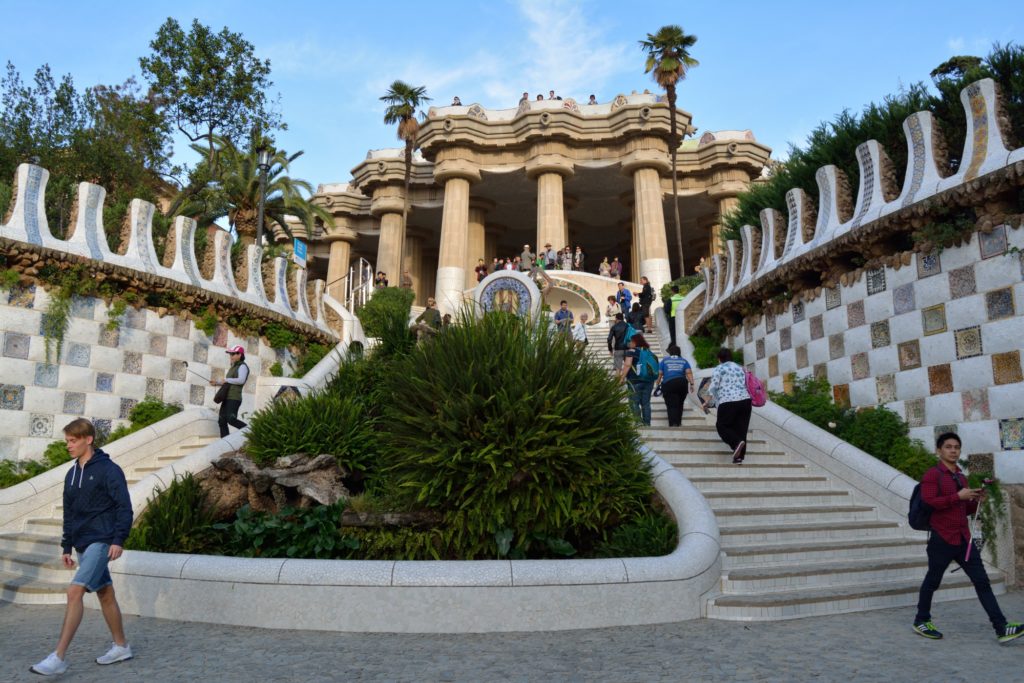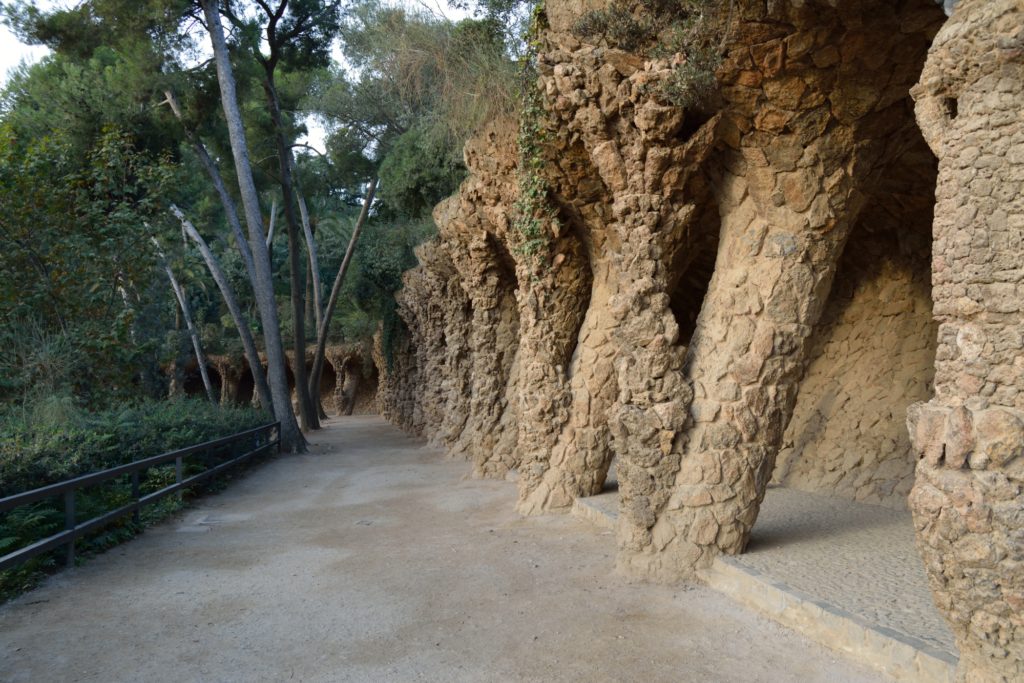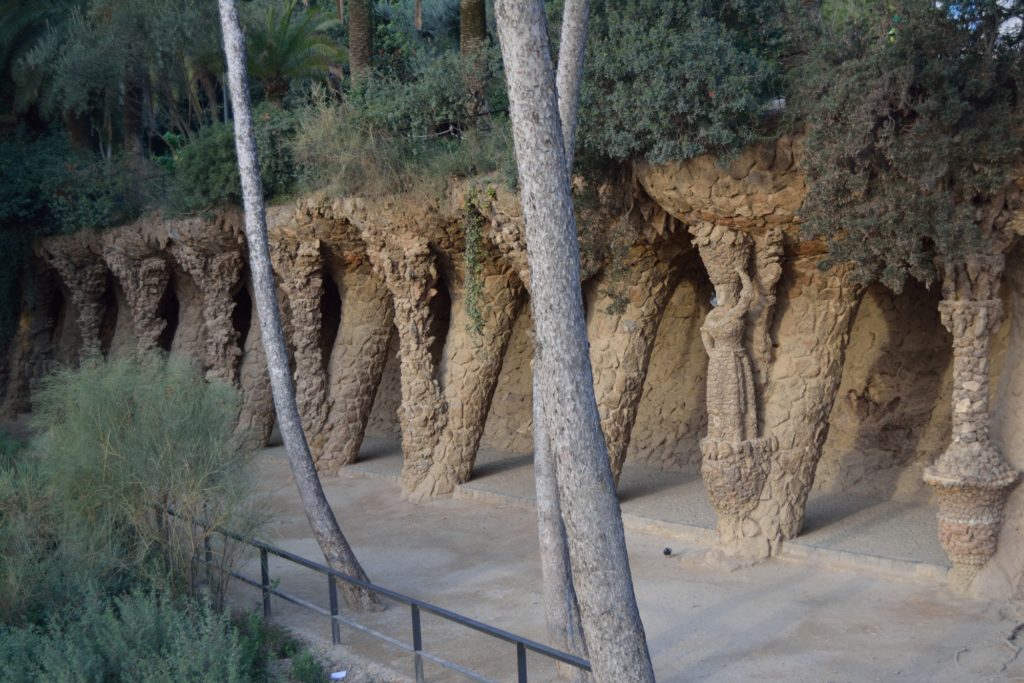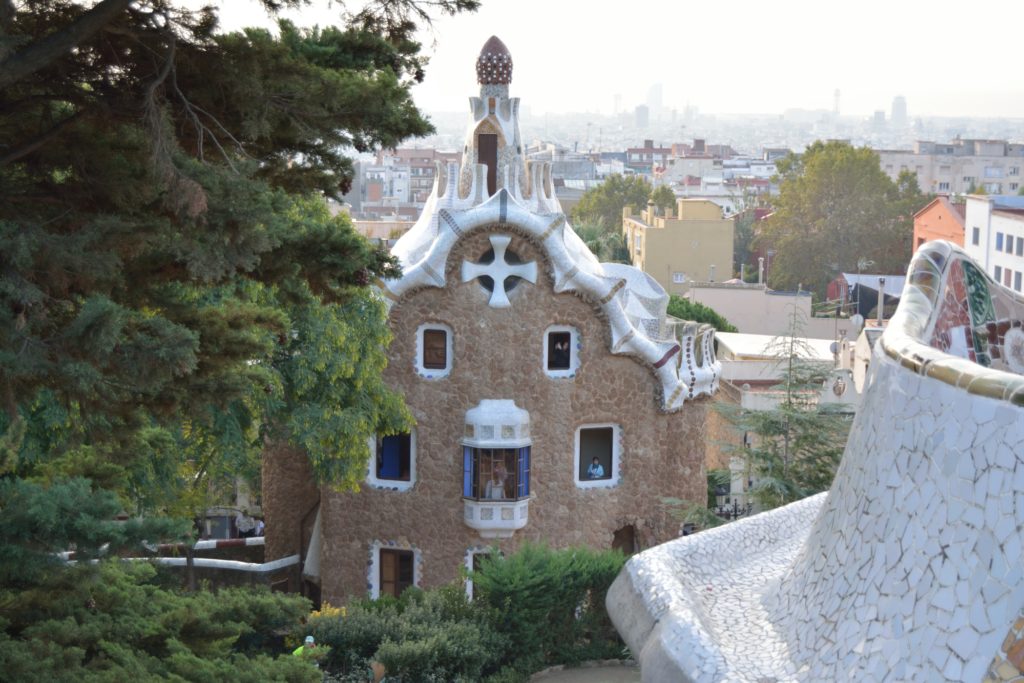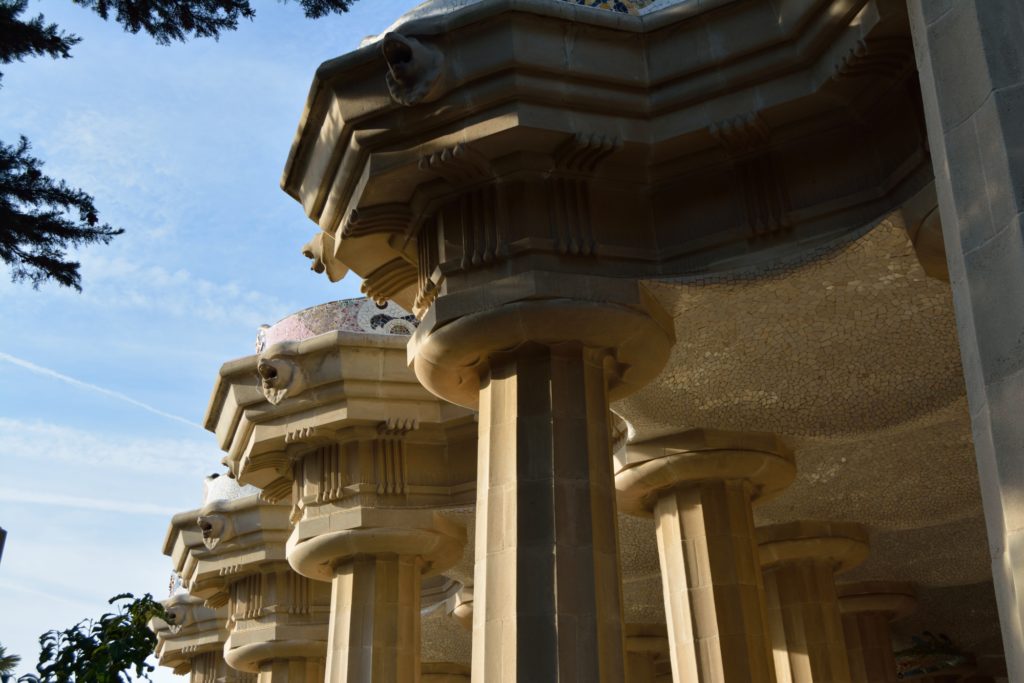 Casa Vicens, Casa Batlló, Casa Mila & Casa Calvet
Roughly located in the same neighbourhood (not more than 45 minutes between Casa Vicens and Casa Batlló on foot); these houses are all worth checking out. If you don't have time to go inside, at least catch a glimpse of the architecture from the outside.
Casa Calvet was designed by Gaudí for a textile manufacturer called Pere Màrtir Calvet. The building was divided into two parts – the top floors were used as Calvet's private residence while the ground floor and the basement were used for his textile business. The building was built from stone quarried on Montjuïc. It is considered to be one of Gaudí's earliest buildings. Today Casa Calvet is used as a restaurant and it offers diners a sensual experience which aims to blend Gaudí's work with the state of the art of cuisine.
Casa Batlló was built between 1904 and 1906 and it is located in the centre of the city. Apart from designing the façade with stone and glass, Gaudí ordered all the external walls to be redesigned, giving them a wavy look before plastering them with lime mortar and covering them with mosaic pieces similar to the style seen in Parque Güell. Today the house serves as a museum and for about €29 you can skip the queue and enjoy a tour inside this UNESCO World Heritage site accompanied by a SmartGuide system. Locally, Casa Batlló is known as Casa dels ossos – the House of Bones due to the skeletal and organic characteristics which may be seen throughout the building. Be on the look out for the chimneys, the inner blue courtyard, the stained glass and the 'dragon' roof.
Casa Vincens was also designed by Gaudí and it is considered to be a modernist building and one of the very first houses styled in Art Nouveau. Casa Vincens is actually the first house designed by Gaudí and in its 132 years of history, this building has solely been used as a residence. The building clearly shows that Gaudí was extremely fond of nature and one may find numerous decorations inside and outside of the house including birds, flowers, fruit, vines and ivy models. While the building is privately owned, a plan to open it to the public is in motion – possibly for Easter '17. Until then, you will have to appreciate the building from the outside.
Casa Milà known as 'The Stone Quarry' was designed with a façade that looks like an open quarry. In 1984 the building was put on UNESCO's World Heritage list and this modernist building is currently used as a headquarters which promotes Catalonia through various activities and exhibitions which are organized inside. Throughout the year free exhibitions are held inside and this gives locals and tourists the opportunity to see the inside of Casa Milà. While parts of the building are inaccessible to the public, you will get the opportunity to visit the courtyard, the roof terrace, the attic, The Pedrera apartment obviously the exhibition hall. The price for a tourist visiting during the day is approximately €22.