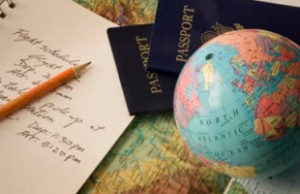 I used to make the mistake of leaving planning to the last second. There have been times were I visited a place without doing much research on the city. I blame this on the fact that I come from a small island with around 450 thousand people and where everything you may need is only a stone's throw away . Big mistake. It is good to go on activities which you haven't planned for, however I believe that you should always have a list of top places or activities which you would like to visit and experience. What I usually tend to do before I travel is that I target places which interest me and mark them on Google maps.
However, planning doesn't only point to planning out activities or places to visit. You must also plan your travels based on the country's monthly information. For example, it is good to ask yourself 'when is it high season?' or 'what will the weather be  like in February?'. These little questions form part of a larger plan which will help you greatly when planning and organizing your trip. Visiting Peru in February for example is considered to be the low season, with less tourists visiting the country. On the other hand, The Inca Trail closes during the months of December through to February. These details may make or break your vacation.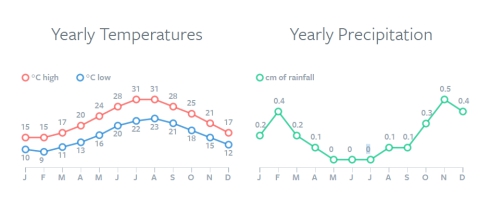 You should also look into getting around the country. Does it make sense to catch an internal flight when you can board a train and visit 3 small towns in the outskirts of a metropolitan city? What amount of money will you save up doing this? I love planning, I think it's fun and many times during your research you will get to know about places which you've never heard about before. Koyasan in Japan is one of those places which I got to know about through reading.
Check out any advice for travellers. Is it recommended to visit the country with children? Are women usually at risk when walking around during the night time? What's the population's view on gay and lesbian travel? These are important questions to check out prior to visiting the country.
Health and safety is another major factor to consider. You cannot compare the sanitary conditions between India and Japan. You cannot compare the dangers within Afghanistan to Malta. It is good to look out for these points and if you would still like to visit certain extreme places it is wise to locate an embassy and a telephone number/email before visiting.
It is also important to take note of any entry and exit formalities within the country. Do you need a visa to enter the country? What are the country's customs regulations?
Plan Your Trip Quick List
Mark places which you want to visit on Google Maps;
Before booking, always check the weather conditions during the month you plan to travel;
Research what transport options you will have available;
Research advice from travellers who have already visited the country or city;
Check out if there are certain health requirements before entering a country (find your yellow book);
Confirm entry and exit requirements before entering a country;
Plan some form of Travel Insurance cover;
Create a list of items you need to take with you with tick boxes to make sure you cover everything (electronics, toiletries etc…);
Sort out check-in before arriving at the airport;
Try and get your hands on local currency from a local bank;
Inform your bank that you will be abroad so that they do not block your credit card.